Beautiful new homes on the Kapiti Coast
Experience the leisurely lifestyle that the Kapiti Coast can offer with premier coastal properties built to last by Gardner Homes.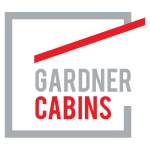 Need a bit of extra space?
For as little as $75 per week we can have one delivered to you!
As your local specialist home builders, we have developments in Otaki currently in progress. We invite you to contact us for more information.
Hadley and Kylie Gardner formed Gardner Homes in July 2005. As a couple, their passion is to build high quality homes at affordable rates for families to own on the Kapiti Coast. They have not only built more than 100 new homes but they have undertaken a number of new subdivisions in the Otaki region.

Gardner Homes employ an architectural draftsman to individually design each home which is uniquely placed on the section to take full advantage of the all day sun. No two Gardner Homes are the same!

"Making it easy' is the Gardner Homes motto, and it seems to work. They have happy staff, happy customers and even manage to radiate a fair amount of happiness themselves."